Curious Bunch, you all are:
Go BackQVJDSElWRSBEQVRFOiAxNSBNYXkgMjAxOApDT0RFIEtFWTogVFBaMDEwMgoKMDIgTWF5IDIwMTgsIDAyOjAzIEFNCk1lOgpJdOKAmXMgYmVlbiBhIHdoaWxlCgowMjowNCBBTQpTYXBwaGlyZToKSSBkaWRu4oCZdCB0aGluayBJIHdvdWxkIGJlIGhlYXJpbmcgZnJvbSB5b3UuCgowMjowNCBBTQpNZToKWW91IGhlbHBlZCBtZSwgc2/igKYKCjAyOjA1IEFNClNhcHBoaXJlOgpZb3UgaGF2ZSBubyBvbmUgZWxzZSB0byBhc2sgZm9yIGhlbHA/IAoKMDg6MjEgQU0KU2FwcGhpcmU6Ck9rYXksIEnigJlsbCBiaXRlIC0gd2hhdCBkbyB5b3UgbmVlZD8KCjA5OjMyIEFNCk1lOgpJIGNhbWUgdG8geW91IGJlY2F1c2UgSSBiZWxpZXZlIHlvdSBtaWdodCBiZSB0aGUgb25seSBwZXJzb24gd2hvIG1pZ2h0IGtub3cgd2hhdCB0byBkbyB3aXRoIHRoaXMgc2l0dWF0aW9uLgoKMDk6NDUgQU0KU2FwcGhpcmU6Ck9rYXkuCgowOTo0NiBBTQpNZToKQW5kIGFsc28sIEkgdHJ1c3QgeW91IGVub3VnaC4KCjA5OjQ2IEFNClNhcHBoaXJlOgpUaGFua3MuCgowOTo0OSBBTQpNZToKSSBoYXZlIGhhZCBpbmNpZGVudHMgd2hlcmUgSSByZWFsaXNlZCB0aGVyZSB3ZXJlIHByZXNlbmNlcyBvZiB2YXJpb3Vz4oCmIGVudGl0aWVzLiAKCjA5OjQ5IEFNClNhcHBoaXJlOgpFbnRpdHk/CgowOTo1MCBBTQpNZToKWW91IGtub3cgd2hhdCBJIG1lYW7igKYKCjA5OjUyIEFNClNhcHBoaXJlOgpNeSBkZWFyLCB3ZSBtaWdodCBhcHBlYXIgc3Bpcml0dWFsLCBidXQgd2UgZG9u4oCZdCBoYXZlIHRoYXQga2luZCBvZiBleHBlcnRpc2UuCgowOTo1NSBBTQpNZToKWW91IGdpdmUgRmVuZ3NodWkgY29uc3VsdGF0aW9ucy4KCjA5OjU1IEFNClNhcHBoaXJlOgpOb3QgdGhlIHNhbWUgdGhpbmcuCgoxMDowMiBBTQpNZToKRmluZS4gQ2FuIHlvdSBzdGlsbCBoZWxwIG1lIHdpdGggdGhpcz8KCjEwOjAzIEFNClNhcHBoaXJlOgpEZXBlbmRzLCBidXQgSSBzdXNwZWN0IHlvdeKAmXJlIGdvaW5nIHRvIHRlbGwgbWUgYW55d2F5LgoKMTA6MDMgQU0KTWU6CuKApgoKMTA6MDUgQU0KTWU6Ck9rYXkuIE9rYXkuIEnigJl2ZSBiZWVuIGFibGUgdG8gc3BlYWsgdG8gcGVvcGxlIG9mIGEgY2VydGFpbuKApiBzdGF0ZSBvZiBiZWluZyBmb3IgYSB3aGlsZS4gCgoxMDowNiBBTQpTYXBwaGlyZToKWW91IG1lYW4geW91IGhhdmUgYmVlbiBnaXZpbmcgcGVvcGxlIHRoZXJhcHk/CgowNTozMiBQTQpNZToKSSBkb27igJl0IGtub3cgbXVjaCBhYm91dCB0aGVzZSBwZW9wbGUsIGJ1dCB0aGV5IHNlZW0gdG8gb25seSBhcHBlYXIgYXQgdGhlIHNhbWUgcGxhY2VzIGZvciBhIGJpdCBhdCBhIHRpbWUuIAoKMDY6MzEgUE0KU2FwcGhpcmU6ClNvdW5kcyBsaWtlIGEgbm9ybWFsIHNjaGVkdWxlLgoKMDY6MzUgUE0KTWU6ClRoZW4gY2FuIGl0IGFsc28gYmUgYSBjb2luY2lkZW5jZSB0aGF0IHRoZSBwbGFjZXMgd2hlcmUgSSBzZWUgdGhlc2UgcGVvcGxlIGFsc28gaGF2ZSB0aGVpciBmYWNlcyBvbiB0aGUgYXJ0ZWZhY3RzIGRpc3BsYXllZD8KCjA3OjQ1IFBNClNhcHBoaXJlOgpDb3NwbGF5ZXJzIGhpcmVkIGJ5IHRoZSBtdXNldW1zPwoKMDg6MjMgUE0KU2FwcGhpcmU6CkFtIGpva2luZy4KSSBjYW7igJl0IHNheSBtdWNoIGluIHRoaXMgY29udGV4dCwgYnV0IHlvdSBtaWdodCB3YW50IHRvIGNoZWNrIG91dCBhIGZldyBuZXR3b3JrcyB0aGF0IG1heSBoZWxwLiBJ4oCZbGwgc2VuZCB5b3UgYSBmZXcgbGlua3MgdG8gdGFrZSBhIGxvb2suCgowODoyNSBQTQpNZTogClRoYW5rcyEKCjA5OjEwIFBNClNhcHBoaXJlOgpKdXN0IGEgbm90ZSAtIHNvbWUgb2YgdGhlIG5ldHdvcmtzIGFyZSBhbmNpZW50LiBBbmQgc29tZSBvZiB0aGVzZSBuZXR3b3JrcyBtYXkgbm90IGhhdmUgcGVvcGxlIGluIHRoZW0gYW55bW9yZS4KCk5PVEUgVE8gU0VMRjogU0lOR0FQT1JFIE1JTEUgU1RPTkVTCgp+fn4KCk5PVEUgRlJPTSBUSEUgQVVUSE9SOiBTbyBJIHNlZSB5b3XigJl2ZSBtYWRlIGl0IC0gYnV0IHRoZXJl4oCZcyBubyBuZWVkIHRvIHNwb2lsIHRoaXMgZm9yIG90aGVycy4gRE0g4oCcaXZvcnnigJ0gdG8gSm9lbHlu4oCZcyBJbnN0YWdyYW0gQGpvZWx5bmFsZXhhbmRyYSBpZiB5b3XigJl2ZSBzb2x2ZWQgaXQgYW5kIHN0YXkgdHVuZWQhIA==
So, you've made it. Well, I can only give you this much:
Go BackQVJDSElWRSBEQVRFOiAzMCBBcHJpbCAyMDE4CkNPREUgS0VZOiBUUFowMTAxCgpGaWxlIE1vdmVtZW50cwoKRmlsZSBOYW1lOiBaOlxBUkNISVZFXEdhbGxlcnlcRXhoaWJpdGlvblxQcm9wb3NhbHNcQW5vbnltb3VzXFItQTE4MDk2LnBkZgpNb3ZlbWVudCBEYXRlOiAxNyBBcHJpbCAyMDE4LCAwMTowMSBBTQpTdWJqZWN0IEFjY291bnQgTmFtZTogYWRtaW51c2VyClN1YmplY3QgQWNjb3VudCBEb21haW46IEhDQ0FSQwpMb2NhdGlvbjogRXh0ZXJuYWwKRXZlbnQgSUQ6IDQ2NjMKCkZpbGUgTmFtZTogWjpcQVJDSElWRVxHYWxsZXJ5XEV4aGliaXRpb25cTGFic1xZMzQyMDEucGRmCk1vdmVtZW50IERhdGU6IDE3IEFwcmlsIDIwMTgsIDAxOjAzIEFNClN1YmplY3QgQWNjb3VudCBOYW1lOiBhZG1pbnVzZXIKU3ViamVjdCBBY2NvdW50IERvbWFpbjogSENDQVJDCkxvY2F0aW9uOiBFeHRlcm5hbApFdmVudCBJRDogNDY2MwoKRmlsZSBOYW1lOiBaOlxBUkNISVZFXEdhbGxlcnlcUmVzZWFyY2hcVDIxMDU4My5wZGYKTW92ZW1lbnQgRGF0ZTogMTcgQXByaWwgMjAxOCwgMDE6MDUgQU0KU3ViamVjdCBBY2NvdW50IE5hbWU6IGFkbWludXNlcgpTdWJqZWN0IEFjY291bnQgRG9tYWluOiBIQ0NBUkMKTG9jYXRpb246IEV4dGVybmFsCkV2ZW50IElEOiA0NjYzCgp+fn4KCkZyb206IE1hZGVsaW5lIExhdyA8aGVsbG9AbWFkZWxpbmVsYXcuY29tPgpEYXRlOiBNb25kYXksIDE2IEFwcmlsIDIwMTggYXQgMDc6MDQgUE0KVG86IEFseXNzYSBOZyA8YWx5cyQ0QGVtYWlsLmNvbT4gClN1YmplY3Q6IFJlOiBSZXF1ZXN0IGZvciBRdW90ZQpUcmFja2luZyBSZXBvcnQ6IFRoaXMgbWVzc2FnZSBoYXMgYmVlbiByZWFkLiAKCkRlYXIgQWx5c3NhLAoKQWZ0ZXIgbXVjaCBjb25zaWRlcmF0aW9uIGFmdGVyIG91ciBzZWNvbmQgZGlzY3Vzc2lvbiB5ZXN0ZXJkYXkgKDE1IEFwcmlsIDIwMTgpLCBJIHJlZ3JldCB0byBpbmZvcm0geW91IHRoYXQgSSBtdXN0IHBvbGl0ZWx5IGRlY2xpbmUgdGhpcyBvZmZlci4gCgpJIGhvcGUgeW91IG1hbmFnZSB0byBmaW5kIGEgYmV0dGVyIHBlcnNvbiBmb3IgdGhpcyBwb3NpdGlvbi4gCgpUaGFuayB5b3UgZm9yIGNvbnNpZGVyaW5nIG1lIGluIGVpdGhlciBjYXNlLiAKCkFsbCB0aGUgYmVzdCwKTWFkZWxpbmUKCiMjIwoKRnJvbTogQWx5c3NhIE5nIDxhbHlzJDRAZW1haWwuY29tPiAKRGF0ZTogU2F0dXJkYXksIDE0IEFwcmlsIDIwMTggYXQgMDg6NTAgUE0KVG86IE1hZGVsaW5lIExhdyA8aGVsbG9AbWFkZWxpbmVsYXcuY29tPgpTdWJqZWN0OiBSZTogUmVxdWVzdCBmb3IgUXVvdGUKCkRlYXIgTWFkZWxpbmUsCgpJIHVuZGVyc3RhbmQgeW91ciBjb25jZXJucyBhYm91dCB0aGlzIGpvYi4gRG8gYmUgcmVzdCBhc3N1cmVkIHRoYXQgSSBoYXZlIGdvbmUgdGhyb3VnaCB0aGUgb3B0aW9ucyBhbmQgYSBkZWNpc2lvbiB3YXMgbWFkZSB0aGF0IHlvdSBhcmUgdGhlIGJlc3QgcGVyc29uIGZvciB0aGlzIGpvYi4gCgpJIGNhbiBhc3N1cmUgeW91IHRoYXQgdGhlcmUgd2lsbCBiZSBhcnJhbmdlbWVudHMgbWFkZSB0byBlbnN1cmUgdGhhdCB5b3UgaGF2ZSB0aGUgc3VwcG9ydCB0byBjb21wbGV0ZSB3aGF0IGlzIG5lZWRlZC4gR2l2ZW4geW91ciBza2lsbHMgYW5kIHlvdXIgYXNzb2NpYXRpb24gd2l0aCBOYXRoYW5pZWwsIHdlIGJlbGlldmUgdGhpcyBqb2IgY2FuIGJlIGEgZ29vZCBvcHBvcnR1bml0eSB0byBob25lIHdoYXQgeW91IGhhdmUgdW5kZXIgZ3JlYXRlciBwcm90ZWN0aW9uIHRoYW4gaWYgeW914oCZcmUgb3V0IG9uIHlvdXIgb3duLiAKCkF0IHRoZSBzYW1lIHRpbWUsIE1yLiBTbG9hbmUgdGhpbmtzIGhpZ2hseSBvZiB5b3UgYW5kIHN0cm9uZ2x5IGZlZWxzIHRoYXQgeW91IGNvdWxkIGNvbnRyaWJ1dGUgdG8gYW5kIGxlYXJuIGZyb20gdGhpcyBwcm9qZWN0LiAKCldlIHVyZ2UgeW91IHRvIHJlY29uc2lkZXIuIEZvciB5b3VyIGFuZCB5b3VyIGNvdXNpbuKAmXMgc2FmZXR5LgoKSG9wZSB0byBoZWFyIGZhdm91cmFibGUgbmV3cyBmcm9tIHlvdSBzb29uLgoKQmVzdCwKTHlzCgojIyMKCkZyb206IE1hZGVsaW5lIExhdyA8aGVsbG9AbWFkZWxpbmVsYXcuY29tPgpEYXRlOiBTYXR1cmRheSwgMTQgQXByaWwgMjAxOCBhdCAwODo0NCBBTQpUbzogQWx5c3NhIE5nIDxhbHlzJDRAZW1haWwuY29tPiAKU3ViamVjdDogUmU6IFJlcXVlc3QgZm9yIFF1b3RlCgpIaSBMeXMsCgpUaGFuayB5b3UgZm9yIHRoZSBvcHBvcnR1bml0eSBhbmQgaXTigJlzIGdyZWF0IHRvIGhlYXIgZnJvbSB5b3UgYWdhaW4uCgpIb3dldmVyLCBhcyBJ4oCZdmUgbWVudGlvbmVkIGluIG91ciBjYWxsIGxhc3QgbmlnaHQgKDEzIEFwcmlsIDIwMTgpLCBwZXJoYXBzIHRoaXMgam9iIGlzIG1vcmUgc3VpdGVkIGZvciBhbiBpbmRpdmlkdWFsIG9yIG9yZ2FuaXNhdGlvbiBvZiBncmVhdGVyIGNhcGFiaWxpdHkuIFN1Y2ggaW50cmljYWNpZXMgYW5kIHNlY3VyaXR5IHJlcXVpcmVtZW50cyBmb3IgaXRlbXMgYW5kIHByb2Nlc3NlcyBvZiBoaWdoLXJpc2sgYXJlIGJleW9uZCBteSBjYXBhYmlsaXRpZXMuIAoKQW5kIGFzIEnigJl2ZSBhbHNvIG1lbnRpb25lZCwgSSB0cnVzdCB0aGF0IHRoZSBzeXN0ZW1zIGFyZSBpbiBwbGFjZSBmb3IgbXkgc2FmZXR5LiAKClRoYW5rIHlvdSBmb3IgeW91ciBjb25jZXJucyBhbmQgd2VsbCB3aXNoZXMsIEx5cy4gSSB3aXNoIHlvdSBhbGwgdGhlIGJlc3QgaW4gZ2V0dGluZyB0aGUgcmlnaHQgcGVyc29uIGZvciB0aGlzIGpvYi4KCkJlc3QsCk1hZGVsaW5lCgojIyMKCkZyb206IEFseXNzYSBOZyA8YWx5cyQ0QGVtYWlsLmNvbT4gCkRhdGU6IFdlZG5lc2RheSwgMTEgQXByaWwgMjAxOCBhdCAxMDozMiBQTQpUbzogaGVsbG9AbWFkZWxpbmVsYXcuY29tClN1YmplY3Q6IFJlcXVlc3QgZm9yIFF1b3RlCgpEZWFyIE1hZGVsaW5lLAoKVGltZSByZWFsbHkgZmxpZXMhIEkgaG9wZSB5b3XigJlsbCBkbyB3ZWxsIHdpdGggeW91ciBzdHVkaWVzLiAKCklmIHlvdSBoYXZlIHRpbWUgdGhvdWdoLCBJIHJlYWxseSBob3BlIHlvdSBjYW4gY29uc2lkZXIgaGVscGluZyBtZSB3aXRoIHNvbWV0aGluZz8KCkkgaGF2ZSBhIHBlcnNvbmFsIHByb2plY3QgdGhhdCBuZWVkcyBzb21lIGJhc2ljIHNlY3VyaXR5IG1lYXN1cmVzIHByb2dyYW1tZWQgaW50byBhIGN1c3RvbSBzeXN0ZW0uIENhbiB5b3UgaGVscD8gWW914oCZbGwgZGVmaW5pdGVseSBiZSBjb21wZW5zYXRlZCBmb3IgeW91ciBlZmZvcnRzLiBQZXJoYXBzIEkgY2FuIGdpdmUgeW91IGEgY2FsbCBhbmQgZXhwbGFpbiBtb3JlIHRvIHlvdT8gWW91ciBudW1iZXIgaGFzbuKAmXQgY2hhbmdlZCwgcmlnaHQ/CgpJIGhvcGUgdGhpbmdzIGFyZSBhbHJpZ2h0IHdpdGggeW91IC0gZXNwZWNpYWxseSBhZnRlciBhbGwgdGhhdCBoYXMgaGFwcGVuZWQgd2hpbGUgeW91IHdlcmUgaGVyZS4gSSB3aXNoIHRoZXJlIHdhcyBtb3JlIHdlIGNvdWxkIGhhdmUgZG9uZSB0byBrZWVwIHlvdSBoZXJlLCBhdCBsZWFzdCB0aGVyZSB3b3VsZCBiZSBoZWxwIGlmIHlvdSBydW4gaW50byB0cm91YmxlIGFnYWluLiAKCk9oIHdlbGwsIGhvcGUgeW91IGNhbiBjb25zaWRlciBteSBwcm9wb3NhbC4gSG9wZSB0byBoZWFyIGdvb2QgbmV3cyEKClJlZ2FyZHMsCkx5cyAKCiMjIwoKRnJvbTogTWFkZWxpbmUgTGF3IDxpbnRlcm5AKioqKiouc2c+IApEYXRlOiBNb25kYXksIDA5IEFwcmlsIDIwMTggYXQgMDU6MTQgUE0KVG86IGFsbHNwZWNpYWxwcm9qZWN0c0AqKioqKi5zZwpDYzogaGVsbG9AbWFkZWxpbmVsYXcuY29tClN1YmplY3Q6IEZhcmV3ZWxsIGFuZCBUaGFuayBZb3UhCgpIaSBFdmVyeW9uZSwKCkFzIGFubm91bmNlZCBieSBIUiwgdG9kYXkgd2lsbCBiZSBteSBsYXN0IGRheSB3aXRoIGFsbCBvZiB5b3UuIAoKV2hpbGUgSSBhbSBzYWQgdG8gbGVhdmUgYWxsIG9mIHlvdSwgSSBhbSBsb29raW5nIGZvcndhcmQgdG8gd2hhdOKAmXMgbmV4dCB3aXRoIG15IHN0dWRpZXMuIFRoYW5rIHlvdSBhbGwgb25jZSBhZ2FpbiBmb3IgeW91ciBnZW5lcm9zaXR5IGFuZCBhZHZpY2UgZHVyaW5nIG15IHRpbWUgaGVyZS4gCgpIZXJl4oCZcyB0byBob3Bpbmcgd2UgZ2V0IHRvIHdvcmsgdG9nZXRoZXIgYWdhaW4uIFlvdSBjYW4gYWxsIGNvbnRhY3QgbWUgKGVzcGVjaWFsbHkgaWYgeW91IG5lZWQgcHJvZ3JhbW1pbmcgaGVscCkgYXQgaGVsbG9AbWFkZWxpbmVsYXcuY29tLgoKU2VlIHlvdSBhbGwgYXJvdW5kIQoKQmVzdCwKTWFkZWxpbmUKCn5+fgoKTk9URSBGUk9NIFRIRSBBVVRIT1I6IFNvIEkgc2VlIHlvdeKAmXZlIG1hZGUgaXQgLSBidXQgdGhlcmXigJlzIG5vIG5lZWQgdG8gc3BvaWwgdGhpcyBmb3Igb3RoZXJzLiBETSDigJxmb3J0ZeKAnSB0byBKb2VseW4ncyBJbnN0YWdyYW0gQGpvZWx5bmFsZXhhbmRyYSBpZiB5b3XigJl2ZSBzb2x2ZWQgaXQgYW5kIHN0YXkgdHVuZWQhIA==
Welcome, candidate.

Currently unavailable, please check

below for highlights instead.
You can link up and go through with the correct password. Just mention that you are seeking asylum from reality and that should be enough.Go on, just type:
https:///www.thelibraryofexchanges.com/#correctpassword
Only refer here if you want a hint ;)
Hint #1: The letter in Chapter 2 is just CAPITAL - maybe it'll nudge you to the correct password?Hint #2: The answer is a word on this page. Take note of what you're seeking.
I see you've made it to your test. Welcome.
And now, have at it.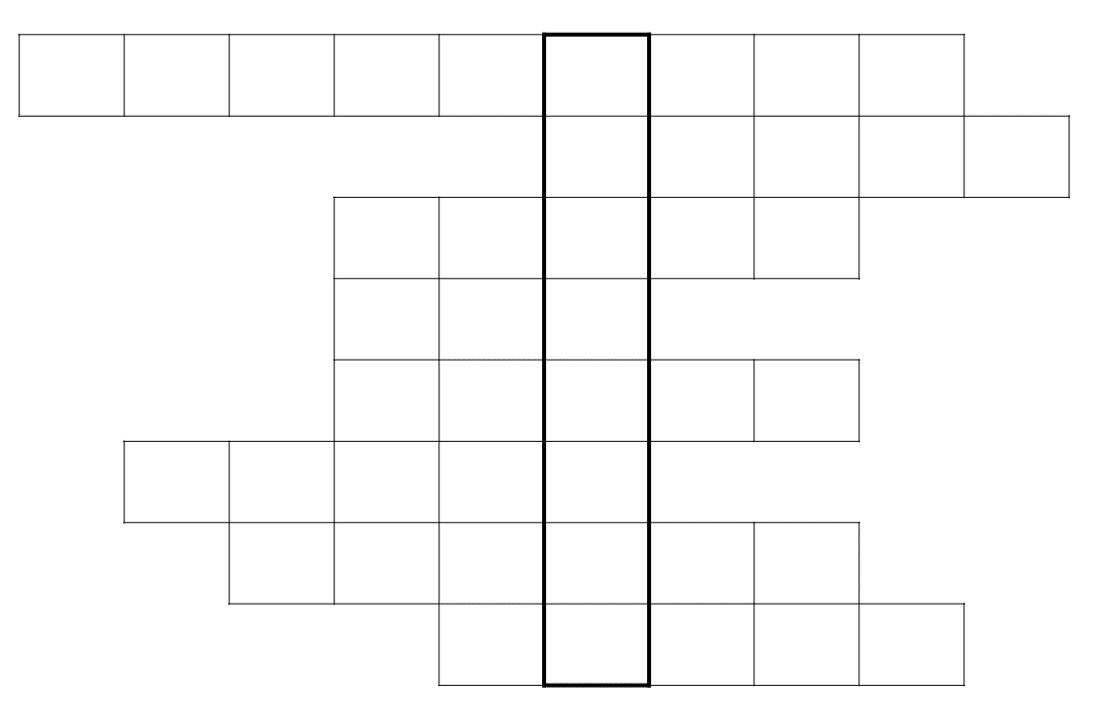 To continue, go to:
https://www.thelibraryofexchanges.com/#HIGHLIGHTEDANSWER
Only refer here if you want a hint ;)Word #1: Chapter 3 - There are numbers and there are instructions. Can they work together?Word #2: Chapter 6 - The braille asks a question too. What's the answer?Word #3: Chapter 7 - Ying aligned the first number with a word in its statement. You come second. - Answer is 3 words (1-1-3)Word #4: Chapter 8 - What was the other language Ying mentioned here again? Saying she was relieved the puzzle she got didn't ask her to translate it into this?Word #5: Chapter 11 - Didn't realise leetspeak was supposed to be part of Ying's clues.Word #6: Chapter 12 - Typos on name cards are usually something to tsk at. Not this time.Word #7: Chapter 13 - Like the book said, CAPITAL. Get your question, get your answer.Word #8: Chapter 16 - The codeword is key. And so is a phone's keypad.
Welcome candidate. You have passed the Lobby and the Library welcomes you - if you can find it. Choose your next step:North
South
East
WestHint: In Chapter 17, which direction is often associated with "true"?
Great. No dead ends so far. The passageway stretches almost as long as your previous walking path. And you come to your next cross junction:North
South
East
WestHint: In Chapter 18, Kassandra left a written note on the map. What are her instructions?
The corridors are increasingly looking like the next. While you hope you don't get lost, you know you have another choice to make in the next junction:North
South
East
WestHint: In Chapter 21, the voices that crackle to life when the radio is finally put together tell you the way.
You can feel the energy of the Library coming in - it should be close by. Just one more step:North
South
East
WestHint: In Chapter 22, the radio had to run some tests on its audio capabilities. Which direction did the testing phrase include?Password hint: The entrance door speaks its own password. And if the capitals don't work, perhaps it's time to take out the Caps Lock.
The more you walk, the quieter it becomes. You don't know if it things have been repeating, but you come to another junction:South
West
East
You thought you heard something and run to that direction. The more you head towards the sound, the more it seems to dissipate. And by the time it's gone, you realise you have no idea where you are. Take your next step:North
East
South
The corridors continue to close in on each other, until you hit a dead end. The only way is to turn back.Back
House of Strength | Login
"Welcome to Higher Clearance. Key in the Password for Access."
HINTS
Spoilers ahead!
(Highlight after the numbers to read your hint)
Hint #1
#1 - The hashtags at the start and end of the various words in the metadata window and in the items of the order form - could they be related?
---
Hint #2
#2 - This order form is quite special. The numbers shown in the 'cost' column are only one digit. Why? Something to do with the hashtags?
---
Hint #3
#3 - What is hisname###? Looks like the price numbers and hashtagged words spell something that fill up the spaces that say PASSWORD# (all 9 letters / spaces of it)
Archive Records
"Guardian SG01KF - Key in Password for Access."
HINTS
Spoilers ahead!
(Highlight after the numbers to read your hint)
Hint #1
#1 - Roman numerals and a direction. What kind of cipher can be affiliated with a Roman figure?
---
Hint #2
#2 - The position of the numbers tell you something. What kind of alphabet form do the letters look like?
---
Hint #3
#3 - The password is a 7-letter word. What is the answer to the box's final question (Piece the words found on the faces on the box together to get your question)?
Boston Harbour Warehouse 12
"Please enter Password for Access"
HINTS
Spoilers ahead!
(Highlight after the numbers to read your hint)
Hint #1
#1 - The typos are not accidental. Perhaps, they are telling you something?
---
Hint #2
#2 - What phrase do the typos spell out? Something about first letters? Greetings and sign-offs don't count and list sentences start with numbers.
---
Hint #3
#3 - Can you see the faintest symbols along the border? They should spell out the password if you take note of the numbered places of each symbol. Like so:4♤ 4♡ 2♡ 3◇ 4◇ 2◇ 4👑
THANK YOUFor both your support and playing this little game. I hope you had as much fun going through it as I had making it.~ Joelyn AlexandraCurious for more? Check out my shop.Questions? Lore discussions? DM DISCORD to my Instagram to meet other story and puzzle enthusiasts!